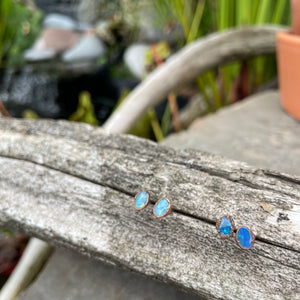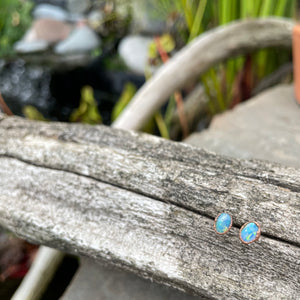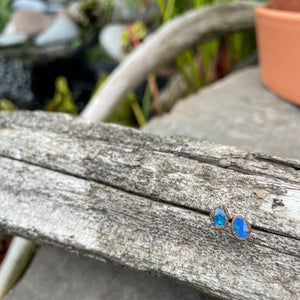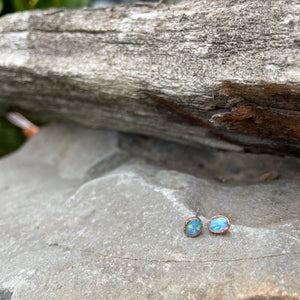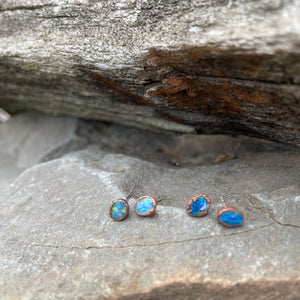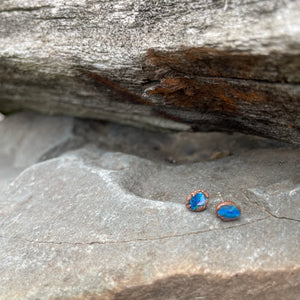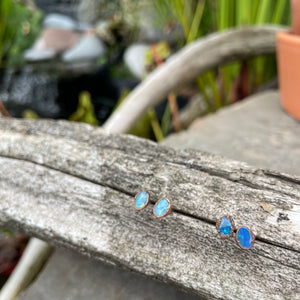 Hawkhouse
Polished Opal Stud Earrings by Hawkhouse
The Maker: Jessica Kramer grew up in the midwest with an artistic family.  She fell in love with stones and science while young.  Hawkhouse began as a side hobby while she worked as a waitress on Martha's Vineyard and it quickly turned into a full time dream.
The Work: Stones are selected with great care and then copper is "grown" around the stones through a 6-12 hour electroforming process.  
"Every stone is as unique as the person it will adorn. Please allow for differences in color, shape and size."
These beauties vary but measure approx. 1/4 x 1/8 inch.