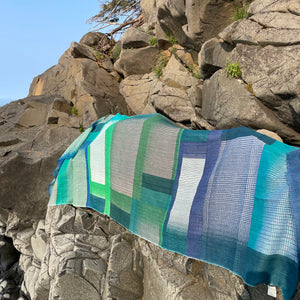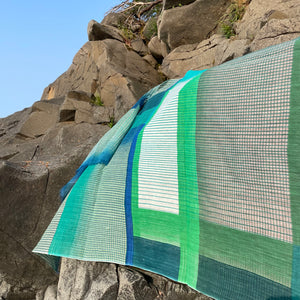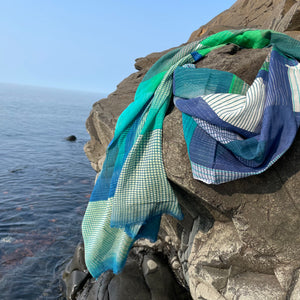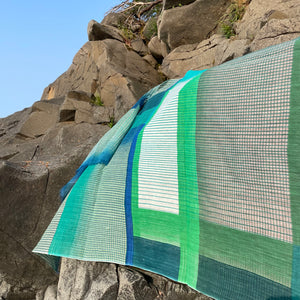 Mapoesie
Optique Scarf in Blue by Mapoesie
OPTIQUE SCARF
On this cotton veil, a visual game of threads are overlaid and create an optical effect. The colors like a prism are spread in a straight way. This version in orange, pink and yellow is screen-printed, in a traditional way. This organic cotton is handwoven in Bengal village, in India.
28 x 75"
Organic cotton
Gorgeously light weight!
See all Mapoesie scarves here.