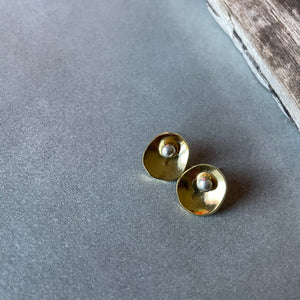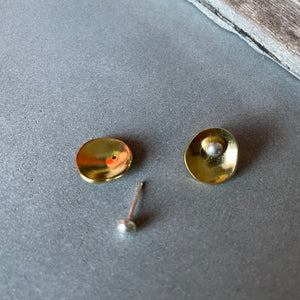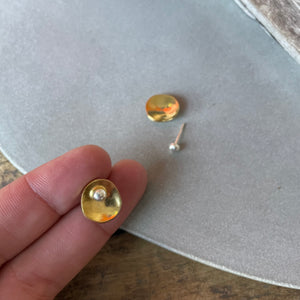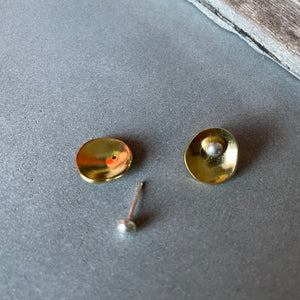 Mulxiply
Oyster Convertible Stud Earrings by Mulxiply
The Maker: Designed with minimalism in mind in Maine and using a creation process that empowers women in developing countries, Muxiply's mission is to work with organizations who provide sustainable, fair trade, creative work to women in developing nations.
The Work:
Inspired by treasures of the sea, these small oyster-shaped earrings, carry a small Sterling Silver orb that can also be worn on their own. These organic earrings are a gorgeous addition to your everyday wardrobe.
While our designs are modern, our approach is based in capturing the ancient. We collaborate with master craftspeople to create each piece.
Finish: Brass and Sterling Silver
Size: Approximately 0.5 inches in diameter
Made entirely by hand, slight variations make each piece truly one of a kind Handcrafted in Nepal