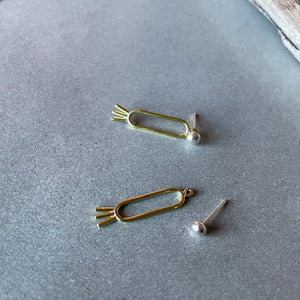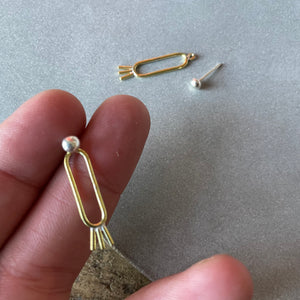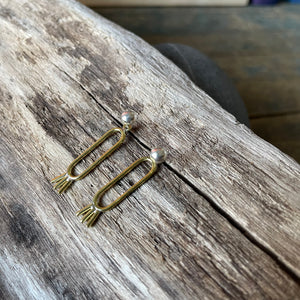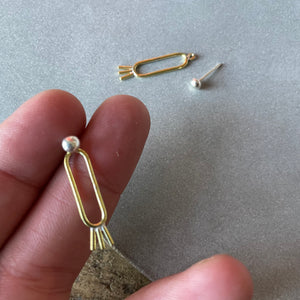 Mulxiply
Piper Convertible Stud Earrings by Mulxiply
The Maker: Designed with minimalism in mind in Maine and using a creation process that empowers women in developing countries, Muxiply's mission is to work with organizations who provide sustainable, fair trade, creative work to women in developing nations.
The Work:
These elegant earrings carry a sweet surprise. Wear them with or without the brass loop component. A small Sterling Silver stud keeps both pieces in place, but can be worn alone. Quick and plucky, just like the small Sandpiper birds that skitter along the Maine coast.
While our designs are modern, our approach is based in capturing the ancient. We collaborate with master craftspeople to create each piece.
Finish: Brass and Sterling Silver
Size: Approximately 1 inch x 0.25 inches wide
Made entirely by hand, slight variations make each piece truly one of a kind Handcrafted in Nepal