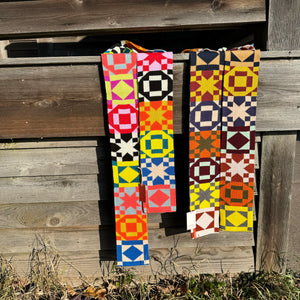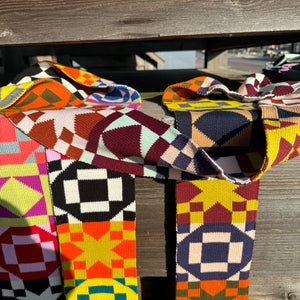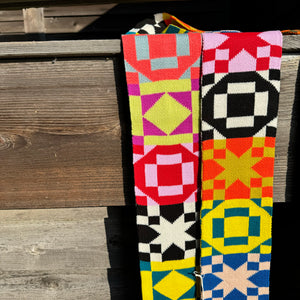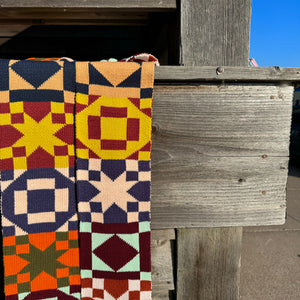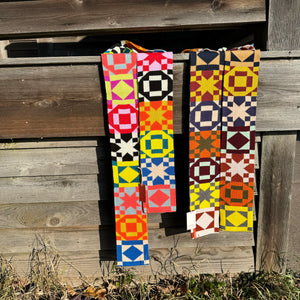 Verloop
Quilt Block Skinny Scarf by Verloop Knits
The Maker:  Verloop began when a family owned knit factory in the Philippines sized up the mountains of wasted materials they were created and became inspired to find ways to repurpose, reuse these remnants.  Recycled, functional and Fun (capital F). Who doesn't want some beauties that are comfortable, washable and wearable?
The Work:
A vintage-inspired long skinny scarf knitted with a graphic jacquard quilt block pattern. Colorful, reversible, and unisex. For indoor and outdoor wear. Can be tied and wrapped in many different ways depending on weather or mood. Knit from soft, hypoallergenic yarn. Reversible quilt knit pattern. 
GANG!  These are so soft!! 
100% Soft Acrylic
Machine wash cold gentle cycle, dry flat
84"L x 5"W