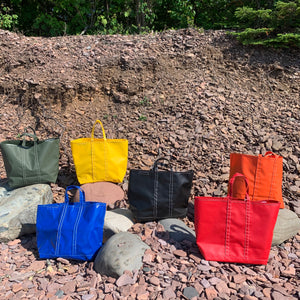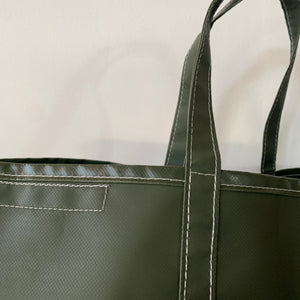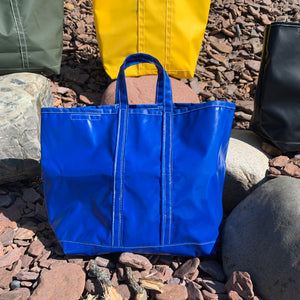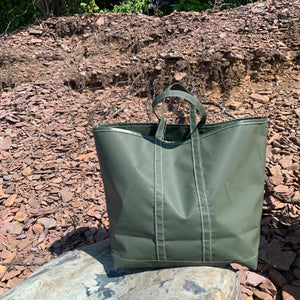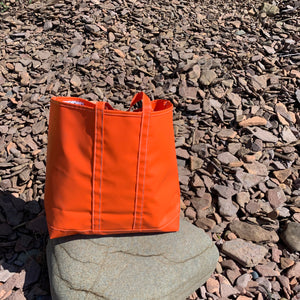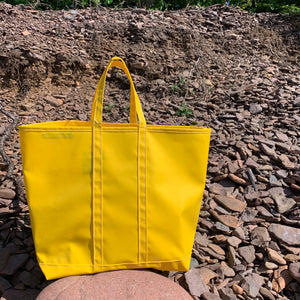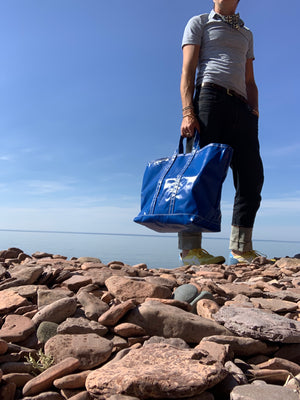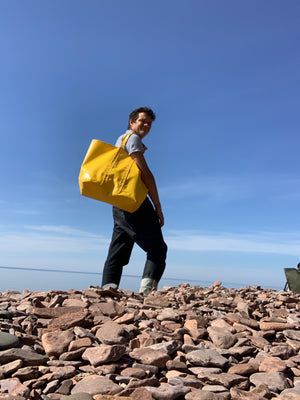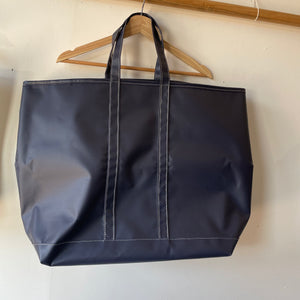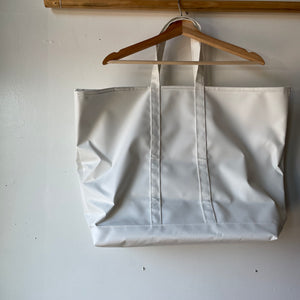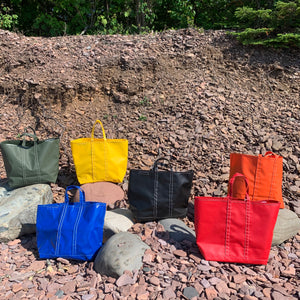 Artists in Orbit
Rigger Tote by Artists in Orbit
So excited about these!  Lets head out into the forest, or the park!
haul to your hearts content with no fear of mud
carry all it all.
our rigger tote is made for daily hauls on land or sea.
industrial vinyl-infused scrim mesh. truck tarp material. 

L 22 inches x H 17 inches.

made in the usa.