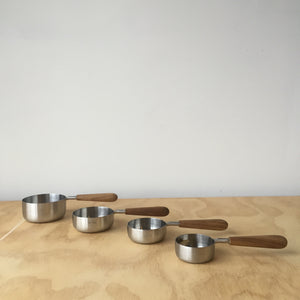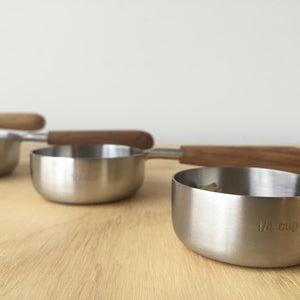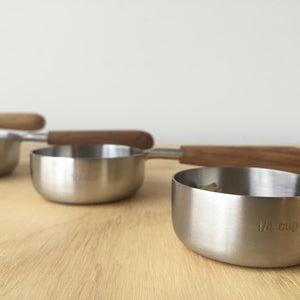 Be Home
Measuring Cups Set in Stainless
The Maker: Two Belgians out of San Francisco find all sorts of wonderful little things like this to share with us. Everything they find is a product of socially responsible, equal opportunity, fair trade practices. The teak is gathered from the remnants left over from logging and the metals come from reusable, reclaimed scrap.
The Works: Accurate and beautiful tools for your kitchen. Set of four stainless steel cups and luxurious teak handles.  
Super glamorous, like with a cape, super.