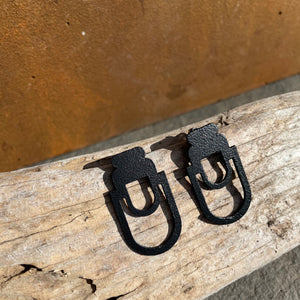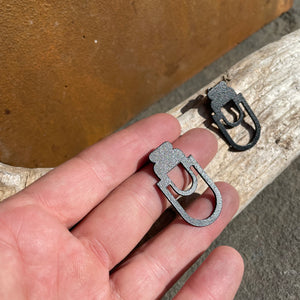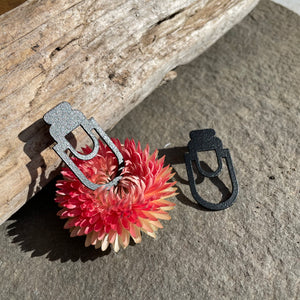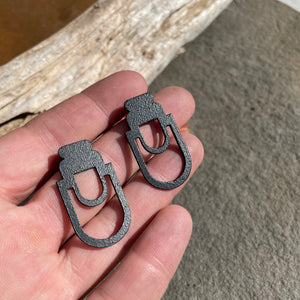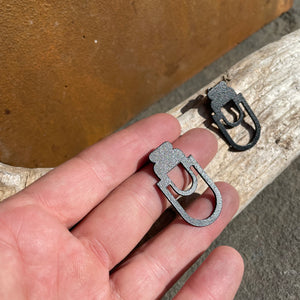 Days of August
Small Crete Earrings by Days of August
The Maker: Marie-Pier Labelle is giddy to be designing and working in recycled materials! After spending years in the film industry she began Days of August as a side project and it quickly took off!  She is a joy to be around and an incredible designer/maker!
The Work: Pre-consumer recycled stainless steel is the core of this collection.  The kinetic ability and subtle lines of this work thrills me.  Hope you love them.
Small Crete earrings are power houses.
Stainless steel powder-coated black.  
Strong work, indeed.
3/4 wide, 1 1/2 long" .