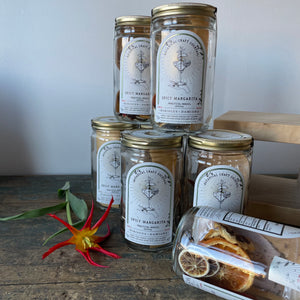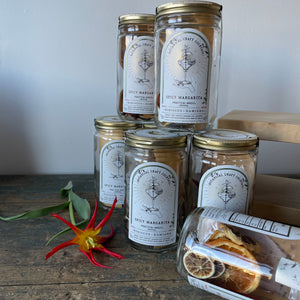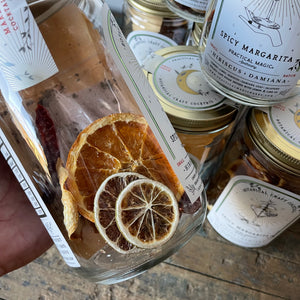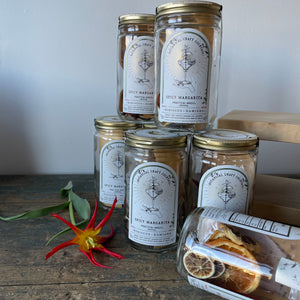 Practical Magic
Spicy Margarita Craft Cocktail Kit by Practical Magic
Practical Magic is both a brand of health and beauty products and a brick & mortar apothecary located in Hermosa Beach, CA. Emie Fenton, a trained herbalist, began making her Practical Magic products in 2017 in her home kitchen.
Just add Tequila! Everything you need to make the most delicious spicy margarita you've ever had is already included in this jar!
The hibiscus gives it a beautiful, bold fuchsia colour which makes it fun for any occasion. Damiana is known as the happy-love herb and who wouldn't want to add that to any cocktail? Fill, Shake, Strain and Serve!
You can also create your own version by adding a lOJ, fresh lime juice, sparkling water... the possibilities are endless! 
Made in United States of America Comes in a 320z. (Quart size) glass jar and makes 12-15 drinks. Made in USA
Please note: Herbs and fruit settle during shipping - jars do not arrive full. You must fill it with alcohol. This recipe has been carefully crafted to transform an entire bottle of your favourite spirits into amazing craft cocktails!
Click here to see other options.