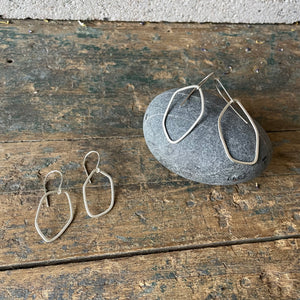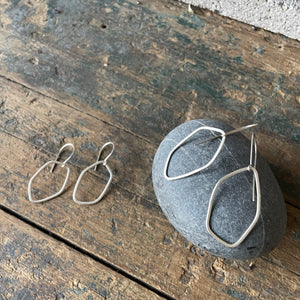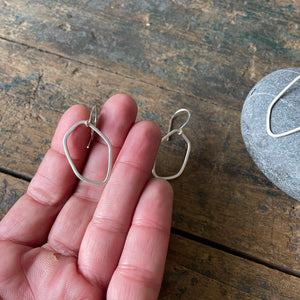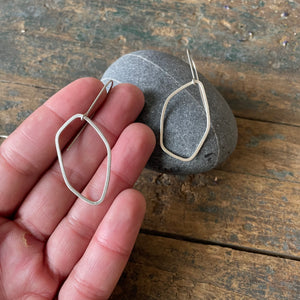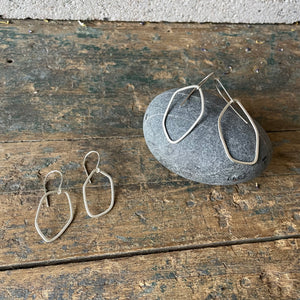 Everart Designs
Sterling Silver Freeform Earrings by Everart Designs
The Maker: Chris Everaert has found a way to weave metals into the most lovely modern designs, playful and timeless. 
The Work: Oxidized Sterling, Brass, 14k Gold Fill and Sterling silver.
Lightweight and lovely- these will make you happy.
Small- total length 2" x 3/4"
Large 2 1/5 x 1"