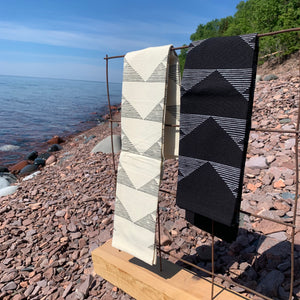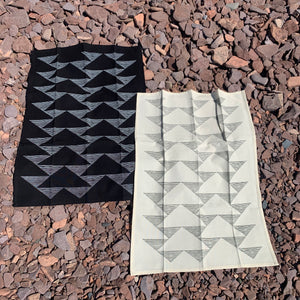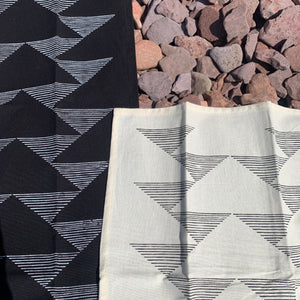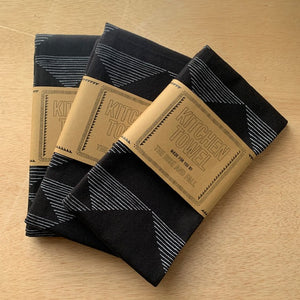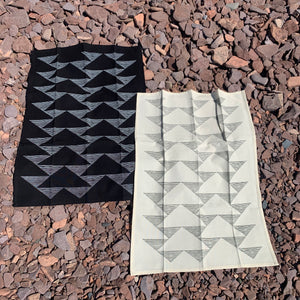 The Rise and Fall
Triangles Kitchen Towel by The Rise and Fall
The Maker: Josh Cohen and Laura Manning wanted to get past just designing and printing t-shirts and moved into home goods.  They have a small design studio in Florence Massachusetts that utilizes 100% cotton products to bring their hand screen printing to life.
The Work: From start to finish, these products are made in the town of Florence and beautifully printed by the dynamic duo of Josh and Laura.
100% Cotton kitchen Towel measuring 20 x 28"
Please choose between Black or White.