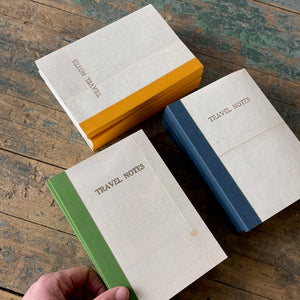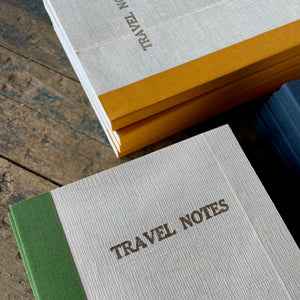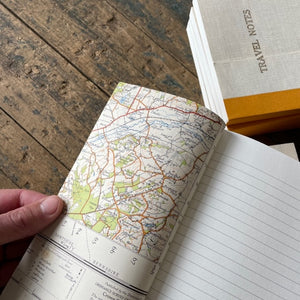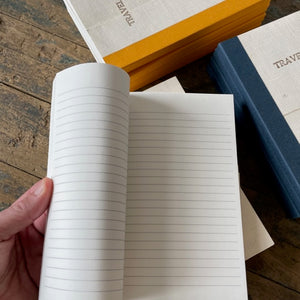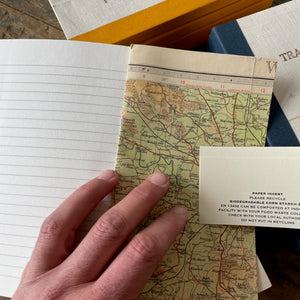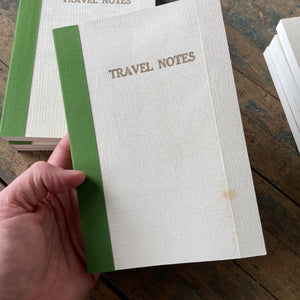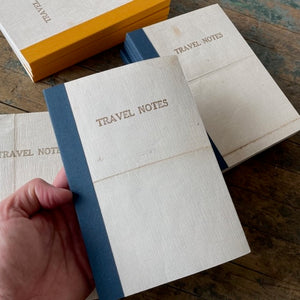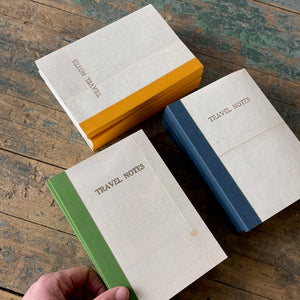 Sukie
Vintage Linen Map Travel Notebook by Sukie
Welcome to our wonderful world of 'paper goods & printed happiness' inspired by nature, folk art & printed ephemera collected from our travels around the world! Our studio is packed with vintage artwork, found objects, antique book presses & printing equipment, all of which is put to good use in the design of a new product. - Darrell and Julia
Notebook with original linen map cover dating back to the early 20th Century, gold letterpress type. Each book is different, the linen map covers have marks and age lines which is part of their unique appeal. The inside cover shows part of a map. The 144 lined pages are printed on smooth cream 90gsm Munken paper, manufactured in Sweden with strong environmental credentials.
Dot grid bullet journal style pages. Our books are stitch bound, allowing a flatter surface when opened.
Size: approx 5" x 7.5", spine 3/8".