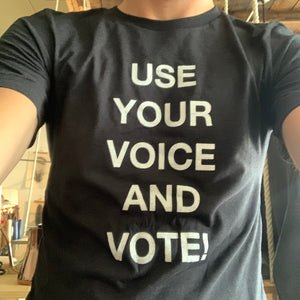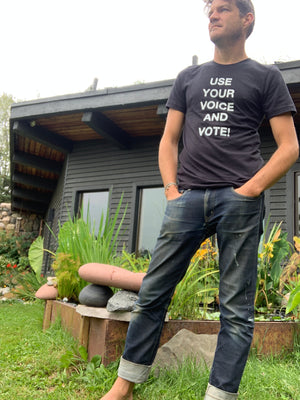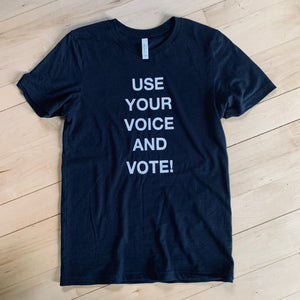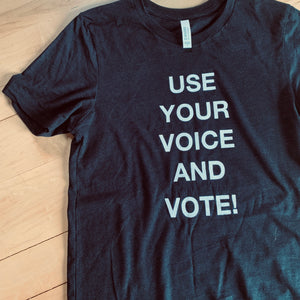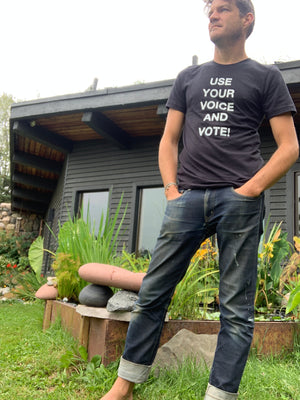 SUNDAY AFTERNOON HOUSEWIFE
VOTE Adult T-shirt
USE YOUR VOICE AND VOTE.
The Maker: I know Sunday Afternoon Housewife as my good friend Martha, who I met during my time in Indianapolis. Everything she does is done with a sense of pride—literally! She's best-known for her state-outline shirts that come in all sorts of designs to support people in all sorts of communities.  You've probably seen her daughter on the Upstate MN Instagram learning how to canoe.
The Work: The softest T in your drawer, HANDS DOWN. Hand-screenprinted with love and intention by my friend Martha.
Black T-shirt with BOLD WHITE FONT because we are not messing around here.
Unisex sizing. Click here to view a sizing chart.
Kristofer is 5'11" and is wearing a size S, but would also rock a size M!