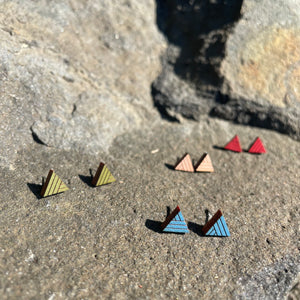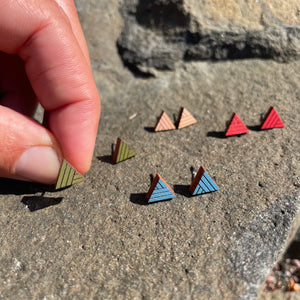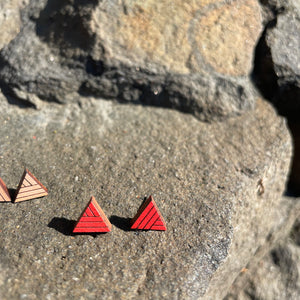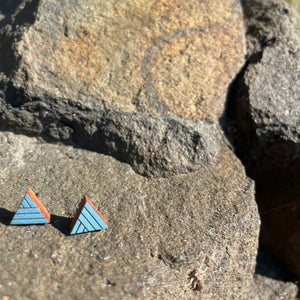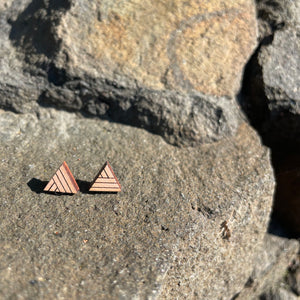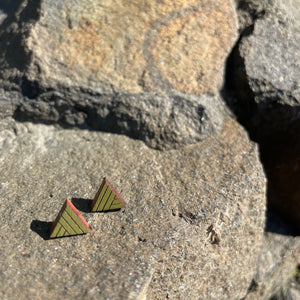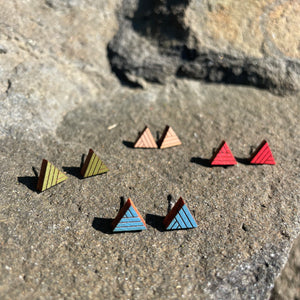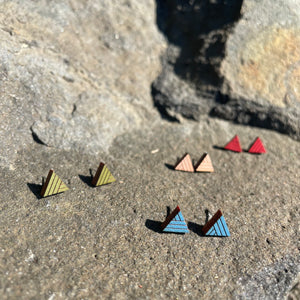 Bird of Virtue
Triangle Stud Earrings by Bird of Virtue
The Maker:  Linnea is a jeweler and musician living in the San Francisco area.  Melody, tempo, architecture and geometry weave their way through her designs in acrylic and hard woods.  The work is easy and fun. 
The Work:
Nice and easy!  Lightweight hardwoods laser etched and placed on a surgical steel post and ready to roll- great for every age.  See colors available below. Approximately 1/4.
Lovely and made of wood, you should remove before showering and swimming.